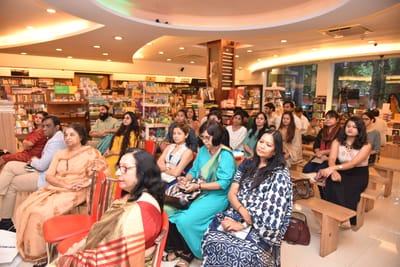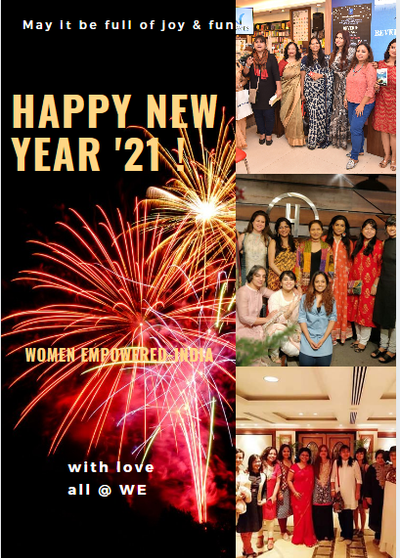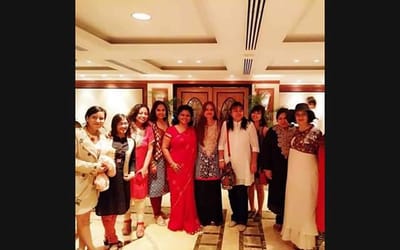 WE are a literary & creative arts community established in 2016, and taking great strides towards a more equitable world with a keen focus on acknowledging the literary contributions of women and women identified poets and writers. We endorse liberty, equality and creativity.

WE are proud members of CLMP since 2018 and recipient of the MAP Leadership Award 2018. WE have published our first creative writing anthology in 2018 featuring the works of more than seventy poets and authors from India and abroad. WE are now a part of TED Circles, with our TED Circles hosted by Smeetha Bhoumik (Dec 23 '20, Jan 5, '21). The inaugural TED Circle was attended by a group of WE - ICWP Prize winners - Abha Iyengar, Maya Sharma Srriram, Srividya Sivakumar, Pervin Saket, Somrita Urni Ganguly, Ishmeet Nagpal, Smeetha Bhoumik. The second session had Abha Iyengar, Vinita Agarwal, Gayatri Chawla, Sonali Pattnaik, Priyal Panchal, Smeetha Bhoumik. Expanding Circles of Safety and Empowerment.

WE have organized twenty readings, two one-day fests, two book launches, individually and in collaboration with organizations like the USIS, The Goethe Institut, Max Mueller Bhavan, Title Waves Bookshop, 100 Thousand Poets for Change, The Poetry Club, All Aboard, Crossover Poems, Arcs of a Circle; and venue partners like G5A, Kitabkhana, Title Waves, The Habitat, among others.

WE have instituted the Kamala Das Poetry Award in 2018.
In '20, WE have introduced new awards, prizes and certificates as follows :
WE Trailblazer Poet Teacher Award, Eunice de Souza Poetry Awards, WE Gifted Poet Awards, WE ICWP Prizes,
WE Special Recognition Prizes. (Please refer 'Awards' section ).